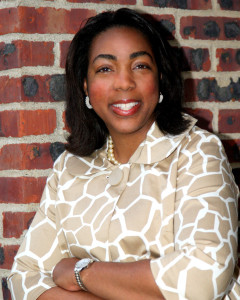 Tanisha Russell Day is Founder and Managing Consultant of KEY HR Consulting, LLC. She strives for results, with a proven track record of accomplishments in a variety of human resources and management arenas.
Ms. Day holds an M.B.A. in Management with a concentration in Human Resources and a B.S. with a double major in Management/Organizational Behavior and Human Resources Management, both degrees received from Rider University, Lawrenceville, New Jersey. Her human resources experience is sustained by working in the non-profit, corporate and higher education sectors. For over 10 years, Ms. Day has demonstrated effectiveness and developed her career in human resources in the areas of:
Coaching / Mentoring
College Relations
Interview Training
Leadership Development
Motivational Speaking
Performance Management
Policies & Procedures
Recruiting
Staffing and Employment
This client focused and goal oriented professional is a human resources consultant for several small businesses and individuals. In addition, she is an adjunct professor who has taught the following disciplines at both Hampton University and Berkeley College:
Compensation & Benefits
Essentials of Management
Human Resources Management
Introduction to Business Management
Organizational Behavior
Ms. Day also serves as the Careers Editor for DIVA Zone Magazine where she writes to inspire and motivate women professionally as they travel along their journey to becoming balanced, powerful, healthy and whole.
Affiliations:
Alpha Kappa Alpha Sorority, Inc.
Mocha Moms, Inc: Co-President, Bergen County Chapter, NJ
National Association of Female Executives
Society for Human Resource Management: Mentor
National Association of Professional Women
Paramus Whine and Dine Networking Leader